CAMERON HIGH SCHOOL CLASS OF 1961
30 YEAR REUNION
---
In 1991 the Cameron High School Class of 1961 held their 30 year reunion in Cameron. We had a great turnout and many of the classmates had not seen each other since graduation. It was a great reunion and fun was had by one and all.
Classmates traveled from as far away as Germany, Alaska, Wyoming and Colorado to attend this reunion. The three day event included a 4th of July celebration in Cameron, a picnic at Ryerson State Park on the 5th, and on the 6th we held a dinner and dance at the First Methodist Church in Cameron. After the dinner and dance we all went up to the High School where Karen Hughes Stern gave us a tour.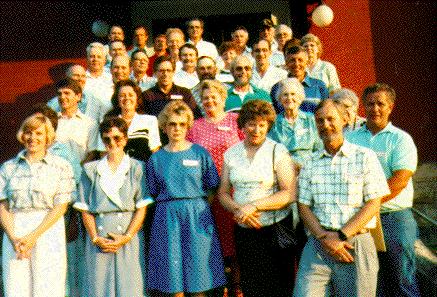 Cameron High School Class of 1961 at 30 year reunion.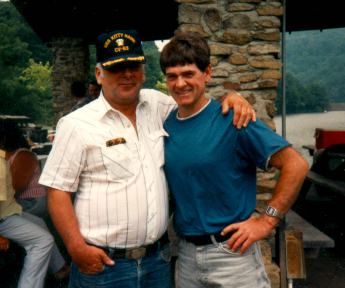 Gary Briggs and Tim Jones enjoy the 30 year reunion.